Anthony Davis, Director
Auditions for the 10th Summer Theatre Production
Harper Lee's To Kill a Mockingbird
are Monday, May 14th at 6:00 p.m. A one-minute monologue of similar style is recommended.
SPRING PRODUCTION
Neil Simon's
RUMORS!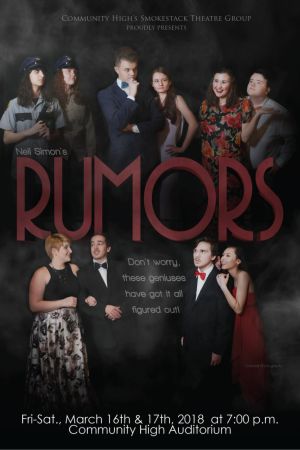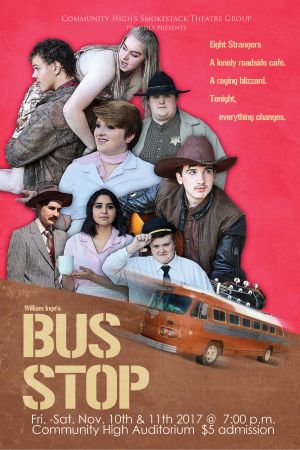 Bus Stop - Program (Fall 2017)
William Inge's BUS STOP
When a winter storm strands eight strangers in an isolated roadside cafe, each is forced to face personal issues during a night that will change their lives forever. The play was made famous by a film of the same title, starring the legendary Marilyn Monroe.

And Then... - Program (Spring 2017)


Les Mis. - Program (Fall 2016)